Home
The Chairman of the Joint Chiefs of Staff
Greetings
Preparing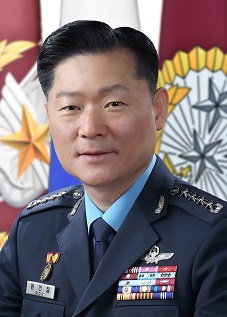 Welcome to the JCS website.

The Joint Chiefs of Staff (JCS) is the highest military command authority that commands and oversees the operating forces of the Republic of Korea Army, Navy, Air Force, and Marine Corps, as well as the forces in joint formations and in overseas deployment. Since its establishment in 1963, the JCS headquarters has played a central role in defending the country against the persistent North Korean threat and provocations by maintaining a robust military readiness posture.

The JCS is also a key institution for building and employing a fighting force that can respond to both current and future threats. It leads the Republic of Korea's efforts to build and maintain an elite, world-class military, thus supporting the peace and prosperity of our nation from a position of strength.

We hope the JCS website will be space of communication that can foster understanding as we share our story of building a force that can "fight to win" and as we receive the valuable insights of our civilian public.

Thank you for your interest and support.